21.11.2019
Car registration cases for the DS Automobiles Group
The Alliance of two French companies.
Once again, Maison Noreve was rewarded with a great partnership in the automotive sector. After projects with Smart, Mercedes, Porsche, it is with the French premium brand of the PSA group (Peugeot Société Anonyme): DS Automobiles that our designers and craftsmen have put their know-how to work.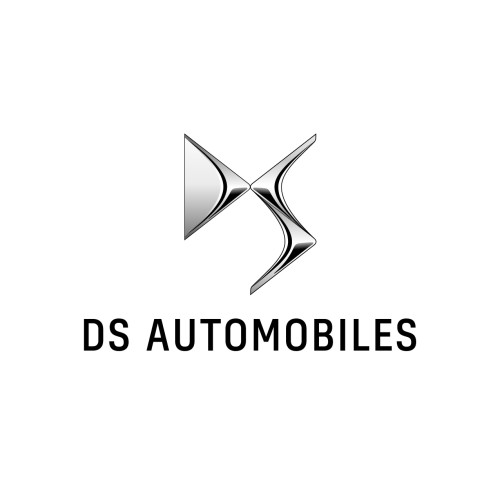 The DS Automobiles brand was officially launched in June 2014. It refers to the DS line of the former Citroën brand marketed between 1955 and 1975. Its collection includes many models such as the DS 3, DS 3 Cabrio, DS 3 CROSSBACK, DS 4, DS 4 CROSSBACK, DS 4S, DS 5, DS 5LS, DS 6 and the top of the range DS 7 CROSSBACK. The French company, born in Paris, perfectly embodies French luxury know-how. Its assets are numerous: avant-garde designs, advanced technologies, impeccable finishes, advanced and exclusive customizations, its cars are aimed at a very demanding clientele. In 2019, DS Automobiles was the only brand in the group to experience worldwide sales growth.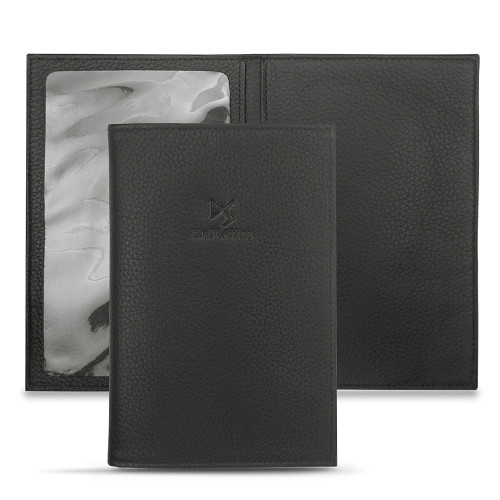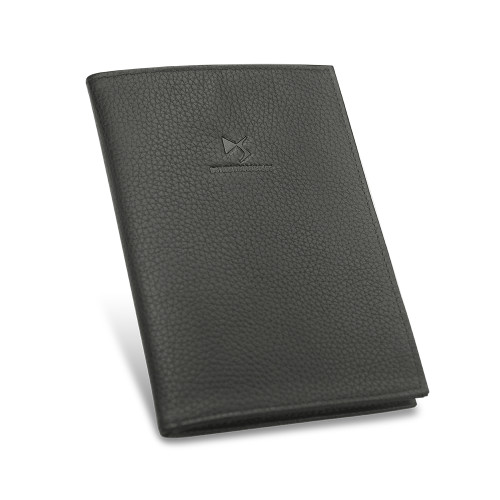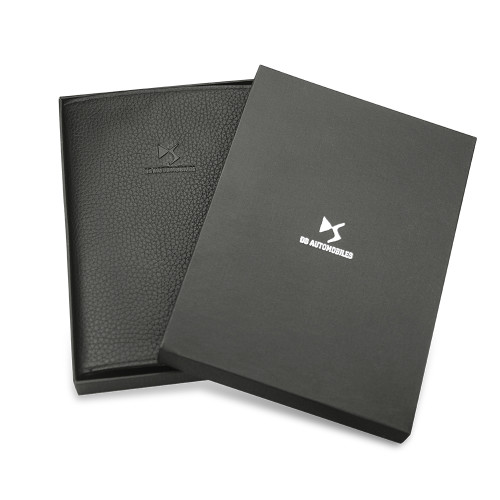 The Group asked us to design high-quality personalised car registration document cases within a short time frame. The manufacturer's wish is to offer a prestigious and elegant gift in genuine natural leather to the future owners of a DS CROSSBACK. In less than three weeks, the craftsmen put all their energy into meeting this new challenge. Leather cutting, stitching, edge painting, collage, logo embossing and manufacturing of adjusted and logotized packaging, everything has been respected with great care and respect for quality standards.
It is always a real pleasure to collaborate with a major French company with an international reputation and thus enrich our corporate offers with tailor-made solutions. It is therefore with great pride that all the teams at Maison Noreve have successfully completed this project. We would like to take this opportunity to thank Mrs Cristina G. from the marketing department for her reactivity, her pragmatism and her confidence.
If you also have a project, do not hesitate to let us know on our dedicated page:
We will be happy to provide you with a free quote and put you in touch with one of our advisors.
***