12.08.2016
Festivities of August 15th, 2016 – Michel Jonasz at the Citadelle!
With invitations only, reserved for the residents of Saint-Tropez
In this August 15th, 2016 the village of Saint-Tropez is celebrating the 72nd anniversary of the debarkation of allied troops in Provence.
After a Mass at the Chapel of Sainte-Anne and the memory ceremonies to the historical events of our country and the city a great party will take place on the heights of the fishing harbor above the steeple.
The guest of honor of Saint-Tropez city that night, Michel Jonasz will illuminate the Citadel with its palette of colorful songs. Author, composer, pianist, singer, the great name of French music marked the 80-90-ss of his musical creations. Leading the hit parade with his song "Super Nana" and after 27 albums including "Joueur de blues" which became golden, "Uni vers l'uni " and of course "La boîte de jazz" will be proposed to the delight of the spectators by the trio in jazzy tones.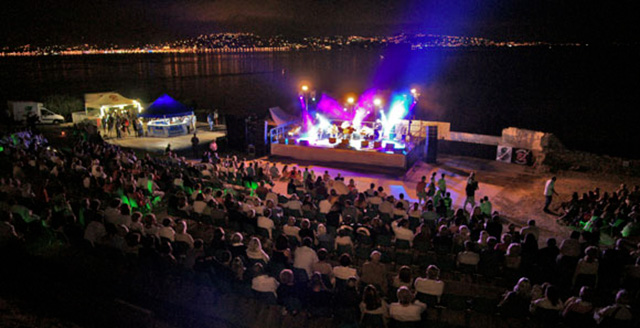 This festivity, organized for the Tropezians, will be preceded by a speech of remembrance of the City Mayor and partisans' singing; this song reminds how united we were in the past as we are in the present and for the future of our country and our children!
Here is the detailed program of this patriotic celebration:
On Sunday, the 14th of August
At 10 p.m.: a Mess of memories at the Chapel of Sainte-Anne
On Monday, the 15th of August
At 9:30 a.m.: the deposition of bouquets
At 10:15 a.m.: gathering at the garden of the Jean-Despas Hall
At 10:20 a.m.: ceremony near at the monument of Liberation
At 11:15 a.m.: ceremony near at the monument of Allied Marins (Stèle des Marines Alliées)
At 9:30 p.m.: party of Michel Jonasz at the Citadelle
Entrance is free with the invitation for the Tropezians. The invitations will be available at City Hall on presentation of an address proof for Saint-Tropez.
***