06.03.2019
Noreve at Mobile World Congress 2019
Discover the future bestsellers that we will dress in style.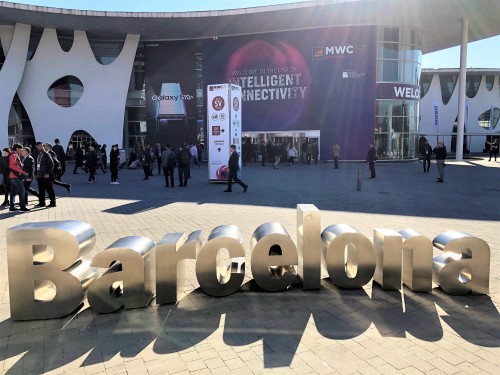 Mobile World Congress 2019 was held in Barcelona from February 25 to February 28, 2019. It is a trade fair dedicated to technology that spans about 100,000 m2 of space (equivalent to 14 football fields) with innovations in 5G, crypto-currencies, connected vehicles, smartphones, robots… We present to you the highlights from the show.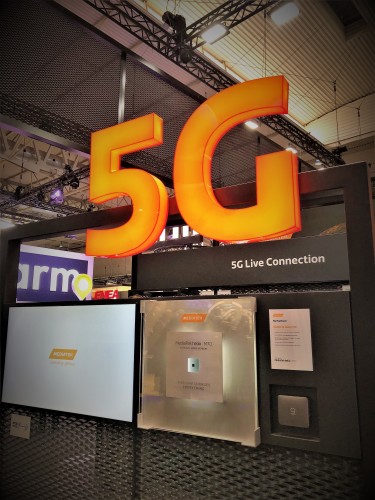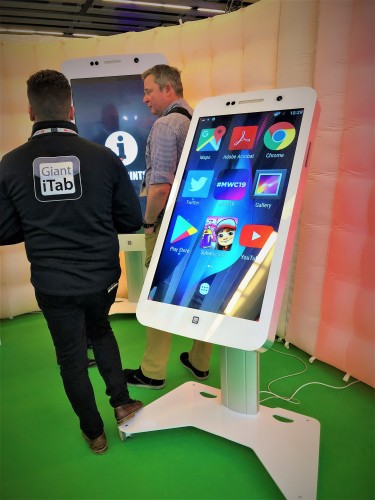 5G and new smartphones on the block
5G was at the heart of the event and brings about a real technological disruption. It's a guarantee of ultra-fast connectivity between objects, automotive and home automation. Everything will be at exceptional speeds and will replace fiber optic-based networks. Speeds are expected to be ten times faster than 4G, providing great opportunities in the field of medicine (surgery).
Innovations
With the Mate X, Huawei means business. This foldable phone was the undisputed star of the show. This half-smartphone half-tablet was announced a few days after the official confirmation of arrival date of the Galaxy Fold by the South Korean giant, Samsung. This magnificent Smartphone can be in your hands from June 2019 for a price of around 2300 Euros while Galaxy Fold is expected to be in the market from April 26th for 2000 euros. Assured of their successes and understanding the need to protect premium smartphones, designers from the House of Noreve, are already behind the scenes designing customized models of Mate X cases and Galaxy Fold covers. This innovation is a real challenge for our artisans who will have to step up their skills of creativity and imagination.
Favorite Model
For those who love watching movies or television series on their mobile, Sony added 3 new models in the 21:9 format, designed and developed to meet their needs. With a luxury of 4k OLED display, the Sony Xperia 1 is the high-end product in the range (Price: 999 euros), followed by Xperia 10 and 10 Plus. We look forward to get our hands on these devices to stream HD quality videos. The Xperia 1 cases, the covers for Xperia 10 Plus and Xperia 10 cases are already getting manufactured and will be launched before the end of March 2019.
More security
McAfee has continued to partner with South Korean manufacturer Samsung and is providing its "McAfee Virus Scan" software to protect your data on the Galaxy S10 Plus, S10 and S10E models. Meanwhile, Noreve will take care of the protection of your device because it is often necessary to protect their Super AMOLED screens. As on date, no screen protection film works with the digital recognition feature of the latest Samsung devices. Only Galaxy S10 cases ou Galaxy S10+ cases are recommended to ensure safety of your mobile screen.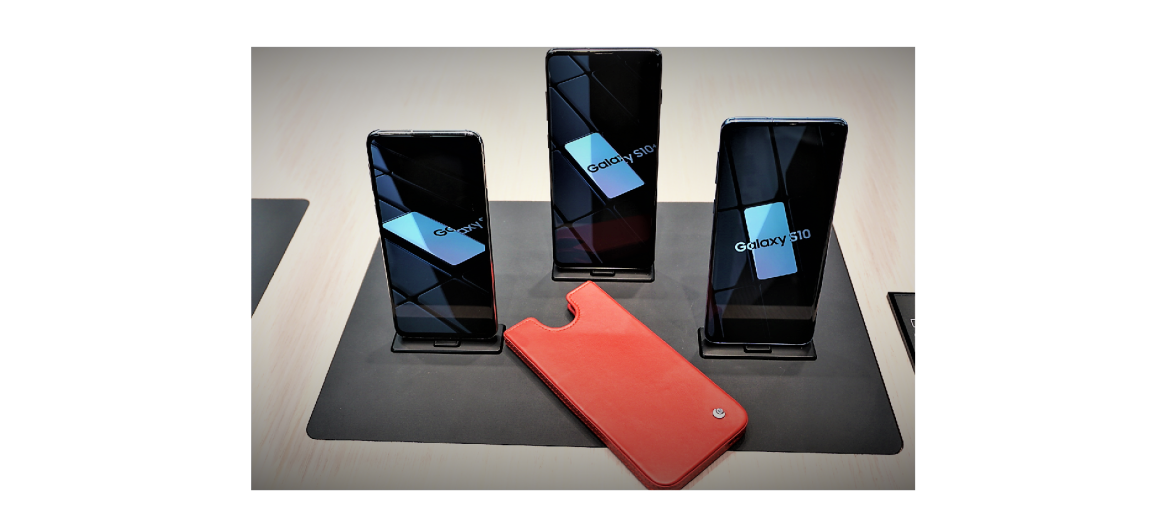 Hands up!
Featuring a 3D front-facing camera (Time of Flight), simply showing your hand allows you to interact with the new LG G8 ThinQ, without even touching it. This innovation should help to bring back the market share for the Korean giant who was lagging in the smartphone market.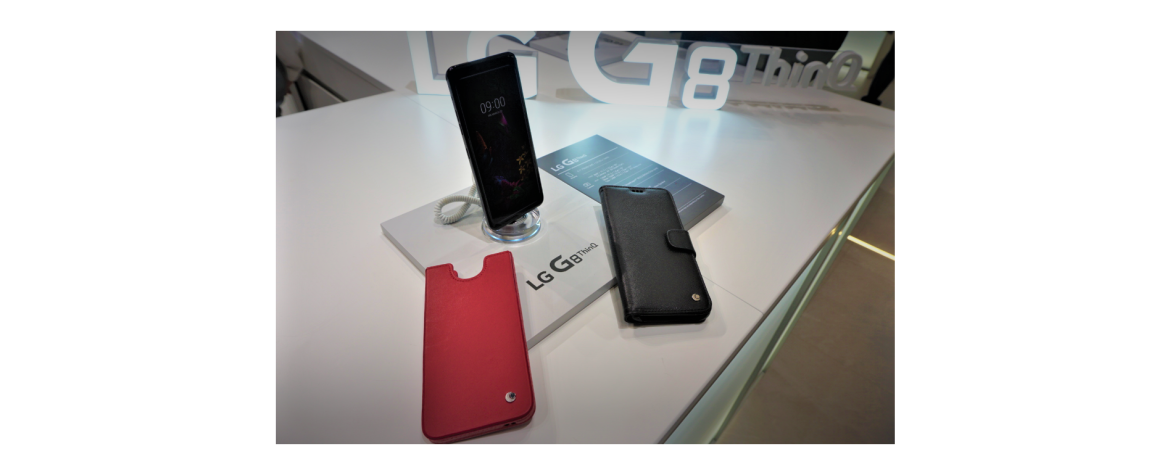 Rumors
While all eyes were focused on the folding smartphones, the Galaxy Fold of Samsung and Mate X from Huawei, a rumor (increasingly persistent) that was spreading in the aisles was the launch by Microsoft of its much-anticipated Surface Phone. The brand has made sure to be as flexible as its competitors and prepared a concept mobile-PC with a dual screen (with code name: Andromeda). More updates to follow.
In summary, the year 2019 was rich in novelties, all under the banner of 5G with promises of an even faster future. Thanks to all these announcements, our craftsmen are already on full throttle for the designs of the accessories for these mobiles which will be available in the market soon.
Here is the list (not exhaustive) of cases planned by the House of Noreve for 2019 :
***