06.03.2020
Noreve unveils its new vegan range: Ethic Finish
An alternative eco-responsible.
The respect and protection of the natural tropezian heritage is an absolute priority for Noreve, which sees the ravages of pollution on its coastline day after day. Maison Noreve is committed to preserving the natural and wild beauty of Saint-Tropez, and every gesture can help to preserve this little place of paradise.
True to its eco-responsible approach, Noreve is once again affirming its ethical and civic values by unveiling its new vegan covers. In line with its positioning, this new Ethical range offers a high-end, vegan, and environmentally friendly alternative.
Made from recycled synthetic materials or vegetable fibers such as cork, vegan hulls are not only environmentally friendly but also animal friendly. They retain a texture and quality comparable to the leathers usually used by Maison Noreve , while being lighter and more durable due to its resistance to abrasion. The vegan shells are also perfectly resistant to ambient humidity for long periods of time, which prevents any problems of mould, discolouration or peeling, and considerably reduces the impact of storage and material waste.
Not all vegan cases on the market meet our high standards of excellence and do not always comply with European standards. The Vegan leather of the new Ethical range has therefore been rigorously selected. It combines resistance and quality, and no substances hazardous to health or the environment are used in its production or present in the finished products.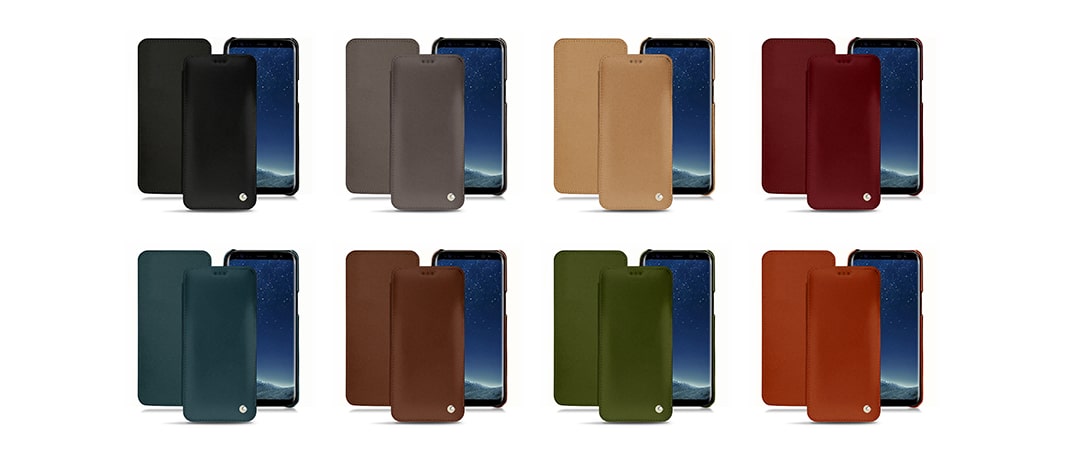 The vegan leather finish is available in several colours and retains the same options as the other finishes such as seam padding or engraving for example. It fits all Noreve products: shells for smartphones (iPhone vegan shell, Galaxy vegan shell), tablets, laptops or small leather goods (wallets, card holders…).
The vegan leather finish is also available to professionals for their projects (key rings, bill holders, menu holders…). In this case, do not hesitate to contact us.
The Vegan leather offered by Maison Noreve has received certificates guaranteeing its quality, particularly for its manufacturing methods and respect for the environment, such as the GB/T 24001 / ISO 14001 by CQC and the QIATF 16949 issued by the agency Quality Austria.
Prices : from 70 euros including all taxes.
Find the Ethical finish on : www.noreve.com

***