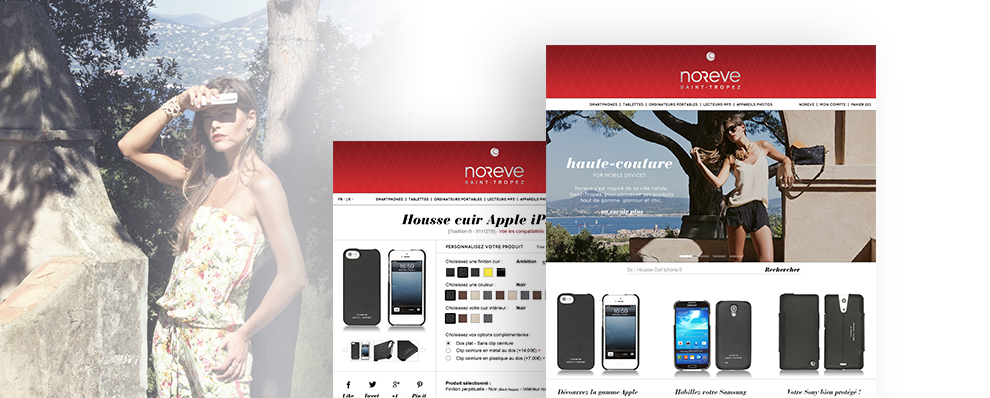 09.01.2014
Our new website
A website designed for you: Here is our new website!
Because luxury will cost us a lot throughout, we have completely reshape our website to provide with you a more refined and updated design, which further depicts our image. Designed altogether to remind you of Saint-Tropez's colours (red and white, as it would be worth mentioning), our new website release reflects the attractive style and glamour of our products. As you know, we carefully select select our materials to provide you with the best quality. This is why in our website, we offer features which meet your needs and requirements.
The choice is yours.
Be creative,, free your imagination! Your case will assist on a daily basis and it is up to you to shape it to your own image.
For the cases:  :
#1 Select the finish you like
#2 Amstramgram… the colour that would make you happy? The choice is yours
#3 Customize your design at will: slight print or clip belt (or both!), with or without topstitching
#4 Place your item in the cart… And it is done; all you need to do is to place your order!
Also, discover our loyalty programs and offers:  : Fidelis and VIC whose aim is to provide you with advantages!
Follow our leather care instructions and practical information.
Click here
With us, everything is possible.
***