15.07.2016
First edition of a "petanque" tournament "The Tropezians" of 2016
Place of the Lices in rhythm of pétanque (a popular French game)
In shooting pointing and especially exchanging is the spirit of the tournament "The Tropezians" taking place on the 18th of July. Fifty teams will meet in a friendly atmosphere. Important personalities of sports, economics and entertainment, gathered with local faces of Saint-Tropez will compete around the jack and a pink wine.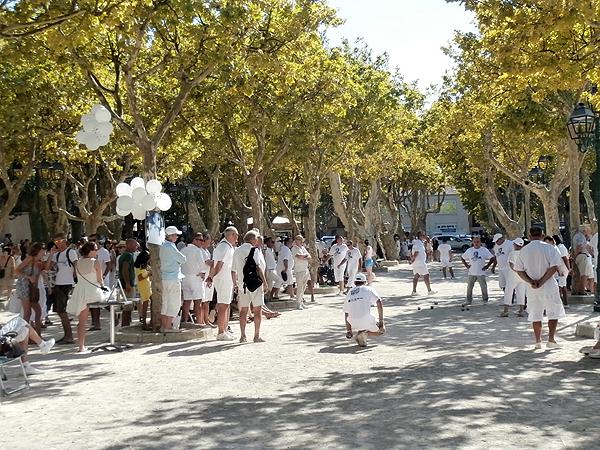 This tournament of "petanque" in triplets was conceived and organized by Christophe Fassetta, Tropézienne of the ball, with the desire to recreate the atmosphere of the white nights of yesteryear our dear Eddy Barclay. "Dress code" required is white.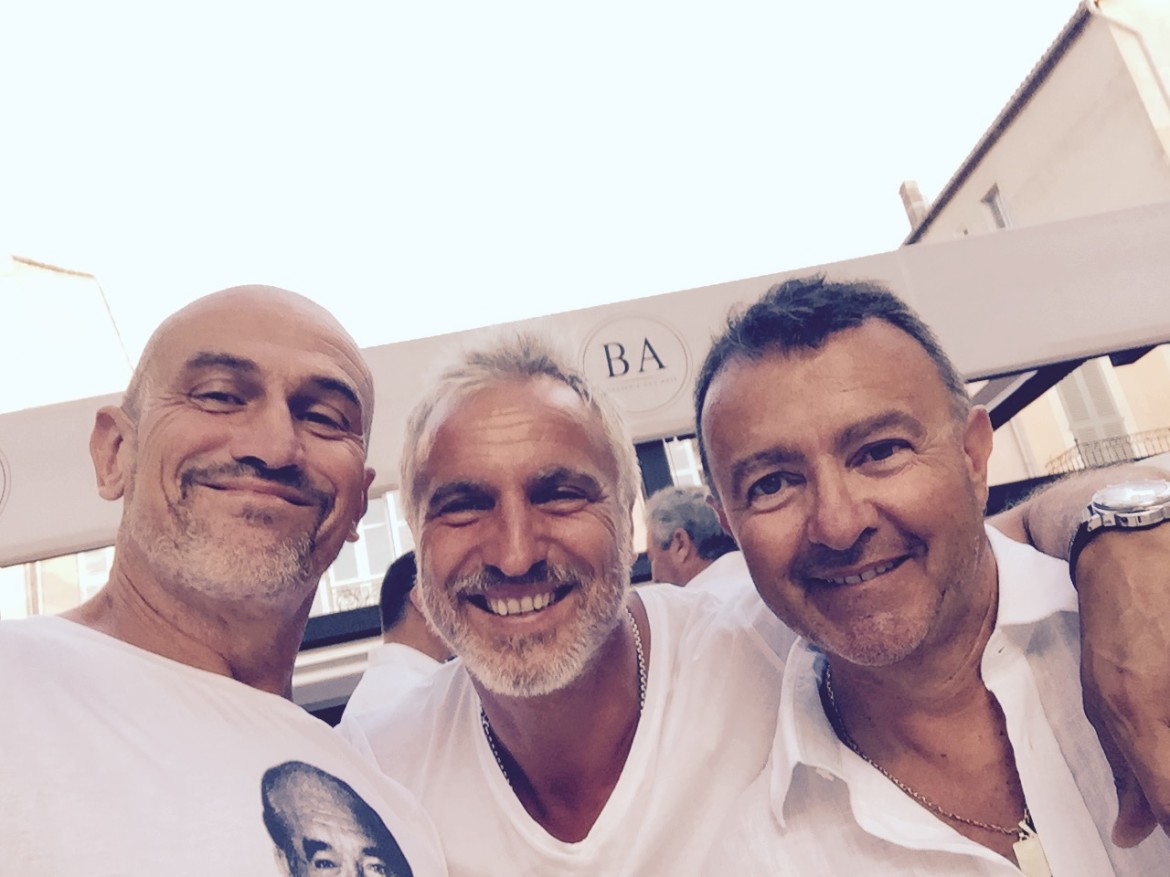 The parties will begin at 6.30 p.m. on the mythical place of Lices. In program there are a musical entertainment with the "Gipsy Passion" group, an appetizer of a blond beer "bulle tropézienne", an anchovy paste and a local wine tasting … An evening that promises to be great !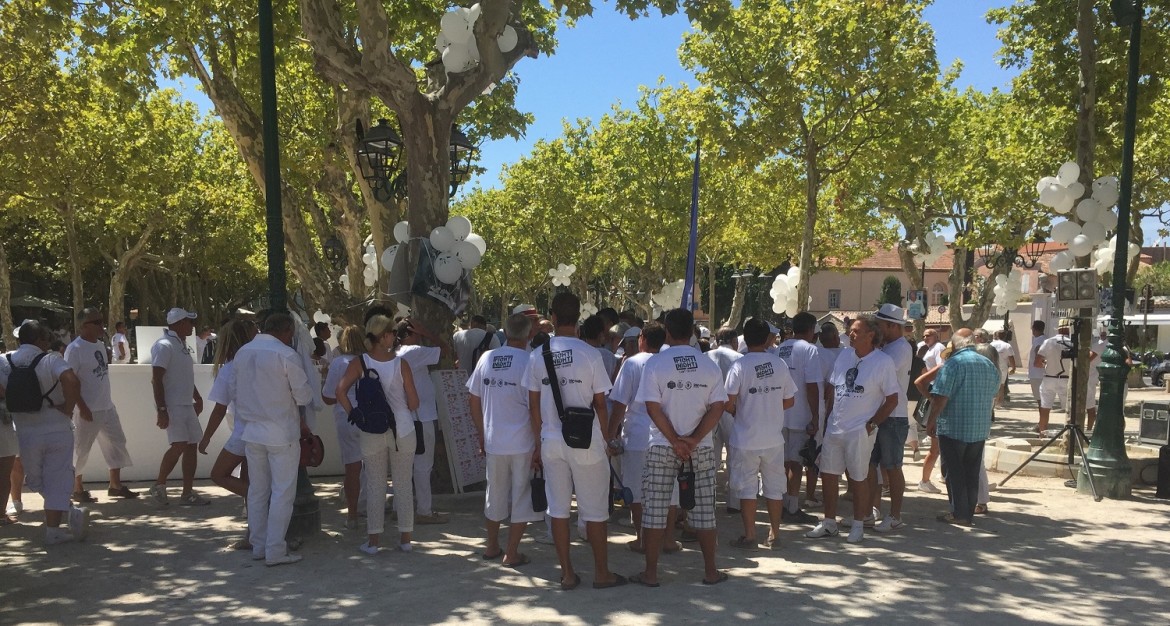 Same like it is a great pleasure for Noreve to participate in this event with David Ginola, Florian Fresia, Tex, Hervé Pouchol, Rémy Galleau, Jean-Pierre Savelli, Pierrete Bres, JeanPierre Tuveri (Mayor of Saint-Tropez), Marc-Etienne Lansade (Mayor of Cogolin), Philippe Leonelli (Mayor of Cavalaire) and personalities of Monaco.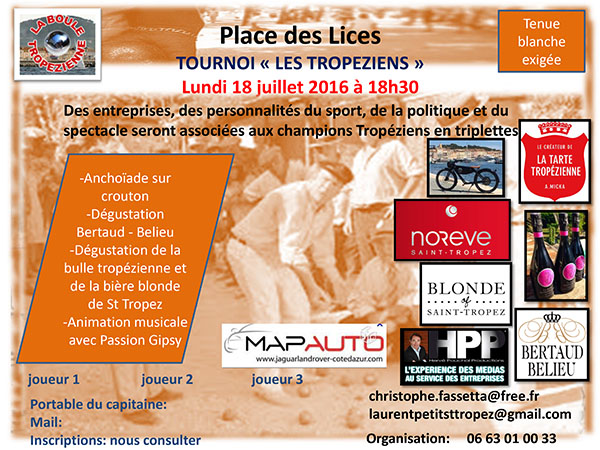 ***