13.05.2022
A customisable and trendy shoulder strap for your smartphone
Practical, comfortable and elegant, discover the latest trendy accessory.
Looking for a stylish accessory to dress up your smartphone? Adopt the Noreve shoulder case or cover! This new summer trend is stylish, practical and comfortable.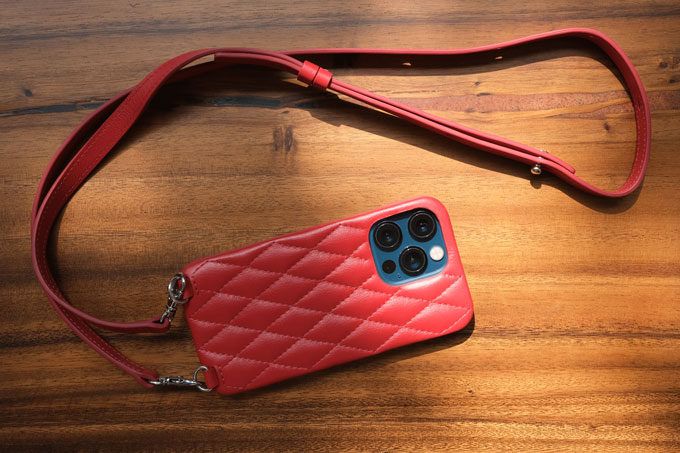 Shoulder bag or cover: an accessory as practical as it is attractive
At Noreve, we are constantly improving our products in order to better satisfy our customers. This is why we have launched our new customisation offer: the shoulder strap option! By adopting this new trend, you can turn a simple smartphone cover into a chic and functional accessory.
Once slipped into its shoulder bag, your phone will be safe and quickly accessible. This stylish and practical accessory will accompany you in all circumstances, whether it's in your daily life, on a shopping trip or on holiday. Comfortable, it leaves your hands free all day long.
The Noreve shoulder strap can also be adapted to your needs. It can be worn as a shoulder strap or on the shoulder, in a short or long version. In addition to being adjustable, the shoulder strap is removable thanks to its two snap hooks.
This customisation option is also available for all smartphone models and for all cases and covers offered by Noreve (Tradition, Tradition B, Tradition C, Tradition D and Tradition E).
For a harmonious look, your new smartphone protector comes with a tone-on-tone shoulder strap.
A quality shoulder strap with a perfect finish
A shoulder bag for iPhone created by Noreve's designers is a guarantee of quality and durability. By ordering a smartphone cover from us, you not only benefit from the know-how and creativity of our craftsmen. You will also benefit from a tailor-made accessory made of noble materials such as leather. This material is particularly appreciated for its elegance and robustness.
Our cases and shoulder bags are also attractive because of their fine finish. Chic and sleek, these smartphone protectors are meticulously checked by our quality control. Straight seams, clean cut-outs, painted edges, durable carabiners… No detail is overlooked! Once you have worn your case or shoulder bag, you will not be able to do without it.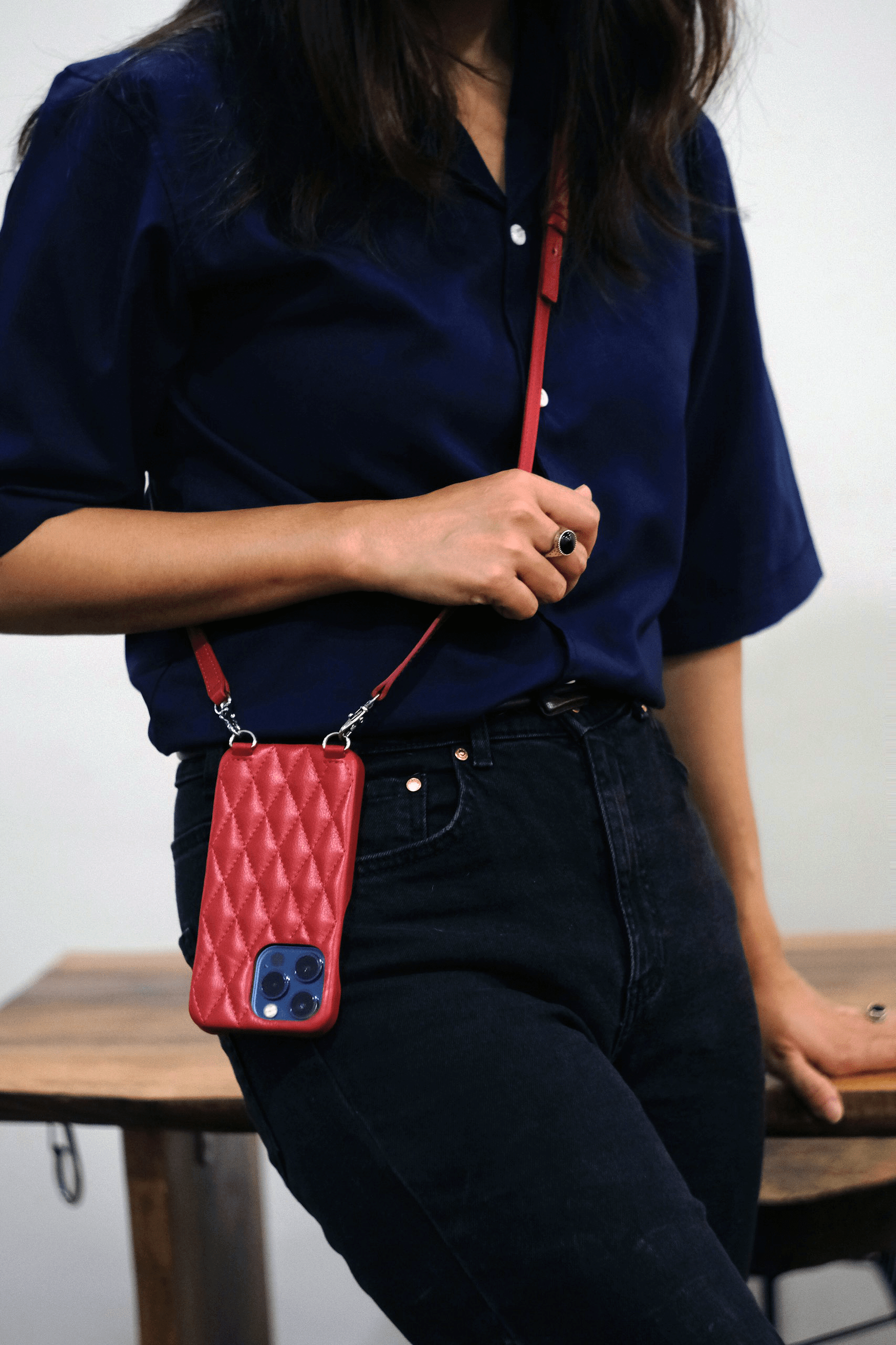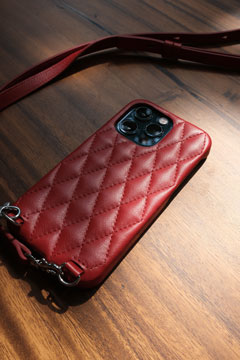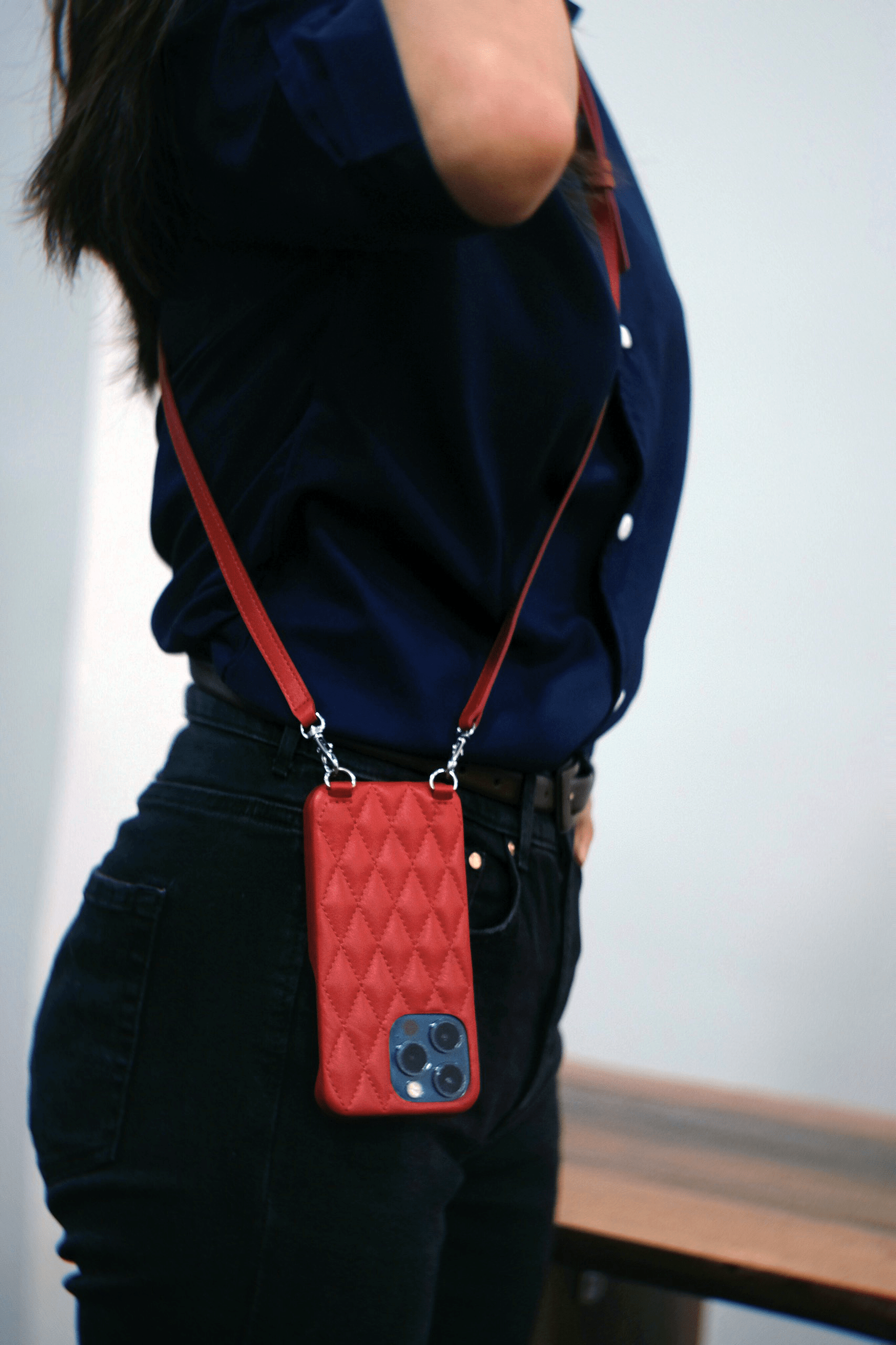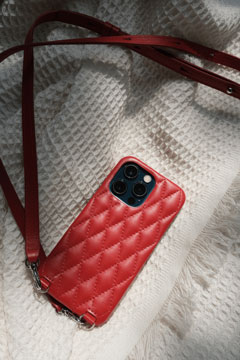 A refined accessory that can be customised to suit your needs
Noreve is renowned for its unique creations combining innovation, creativity and originality. Are you looking for an original case or protective cover for your smartphone? Order one or more custom-made accessories via our website.
Noreve offers you different customisation options to make your new shoulder bag or case exceptional. Not used to paying cash for your purchases? The credit card option is the one for you! This will protect your smartphone from scratches and bumps while providing a handy compartment to take your credit card anywhere.
Is watching videos or reading novels one of your favourite pastimes? Personalise your case by adding an easel to the back. Other customisation options are also available. To create a shoulder bag that reflects your image, our craftsmen can print a date or a particular motif on your case. You can also add a logo, your name or your initials with the engraving option. As for the finish, you can choose between a smooth, totally neutral cover and a padded shell.

***